Terms Of Service
Introduction
This Terms of Service Agreement (this "Agreement") is a binding agreement between you and Offercity LLC and its affiliated companies (collectively, "Offercity," "we," "us," or "our") providing the terms and conditions for your use of our Services.
By "Services," we mean all the products and services owned and operated by Offercity, including the content, features, data, and software made available through www.offercity.com (the "Website"), our mobile applications, and other websites or applications we operate.
Please review this Agreement carefully. By accessing and using our Services, you agree to all the terms and conditions of this Agreement. Please be sure to also review our Privacy Policy, which is incorporated and made a part of this Agreement.
This Agreement contains warranty and liability disclaimers.
We may modify this Agreement from time to time and will post the amended agreement at www.offercity.com/terms. You will be deemed to have accepted this Agreement as amended if you continue to access our Services after any amendments are posted.
1. Scope of Services
The Website is an online platform that enables users to research, discover, apply for, communicate regarding, and obtain Offercity's real estate transaction products or services, and related products and services.
If you choose to use the Website, your relationship with Offercity is limited to being an independent user, and not an employee, agent, joint venturer or partner of Offercity for any reason, and you act exclusively on your own behalf and for your own benefit, and not on behalf, or for the benefit, of Offercity.
The Website may contain links to third-party websites or resources which may be subject to different terms and conditions and privacy practices. Offercity is not responsible or liable for the availability or accuracy of such third-party websites or resources, or the content, products, or services available from such third-party websites or resources. Links to such third-party websites or resources are not an endorsement by Offercity of such third-party websites or resources.
Due to the nature of the Internet, Offercity cannot guarantee the continuous and uninterrupted availability and accessibility of the Website. Offercity may restrict the availability of the Website or certain areas or features thereof, if this is necessary in view of capacity limits, the security or integrity of our servers, or to carry out maintenance measures that ensure the proper or improved functioning of the Website. Offercity may improve, enhance, and modify the Website and introduce new services from time to time.
2. Using Our Services
2.1 General Requirements
By accessing our Services, you agree to abide by all applicable local, state, national, and international laws and regulations in your use of our Services.
Our Services are intended only for personal, non-commercial use by U.S. residents aged 18 years and over. If you do not qualify, please immediately discontinue use of our Services. We reserve the right to refuse to provide our Services to anyone at any time.
2.2 Registered Users
We reserve the right to restrict certain of our Services to registered users. In the event that any of our Services requires you to register prior to our granting you access, you agree to provide accurate, current, and complete account information, including but not limited to your name, address, telephone number, and email address, and to update this information as necessary to keep it accurate, current, and complete.
You may not sell, transfer, or assign your account with us to anyone else. You are responsible for maintaining the confidentiality of your account name and password, and for all activities that occur while logged in under your account. You agree to notify us immediately at [email protected] of any unauthorized use of your account.
2.3 License
Offercity grants to you a limited, non-exclusive, non-transferable license to access and use our Services in accordance with the terms and conditions set forth in this Agreement. Offercity reserves all right, title and interest not expressly granted under this license to the fullest extent permitted by law. Any use of our Services not specifically permitted under this Agreement is strictly prohibited.
You agree not to sublicense, assign, or transfer the license granted to you under this Agreement. Any attempt to sublicense, assign, or transfer any of the rights, duties, or obligations in violation of the provisions of this Agreement is void.
2.4 Copyrights, Trademarks and Other Intellectual Property
2.4.1 All content and materials available through our Services, including, but not limited to text, images, audio, video, interfaces, information, data, and computer code, are the property of Offercity (collectively, our "Content").
Our content, including any content licensed to us by third party content providers (the "Providers"), is protected by U.S. and international intellectual property laws and treaties. You are permitted to access our Content only through our Services and you may not copy, modify, sell, reproduce, distribute, republish, display, post, create derivative or collective works from, or transmit in any form our Content, in whole or in part, without our prior written consent, which may be subsequently revoked at our sole discretion. You may not reverse engineer or reverse compile any of our Services or the technology used to operate our Services.  Nothing in this Agreement grants you any license or right to use our Content except as expressly stated in this Agreement.
2.4.2 By creating, uploading, posting, sending, receiving, storing, or otherwise making available any content on or through the Website, you grant to Offercity a non-exclusive, worldwide, royalty-free, irrevocable, perpetual (or for the term of the protection), sub-licensable and transferable license to such content to access, use, store, copy, modify, prepare derivative works of, distribute, publish, transmit, stream, broadcast, and otherwise exploit in any manner such content to provide and/or promote the Website, in any media or platform. Offercity does not claim any ownership rights in your content and nothing in these Terms will be deemed to restrict any rights that you may have to use or exploit your content.
2.4.3 You will not post, upload, publish, submit or transmit any content that: (i) is fraudulent, false, misleading (directly or by omission or failure to update information) or deceptive; (ii) is defamatory, libelous, obscene, pornographic, vulgar or offensive; (iii) promotes discrimination, bigotry, racism, hatred, harassment or harm against any individual or group; (iv) is violent or threatening or promotes violence or actions that are threatening to any other person; (v) promotes illegal or harmful activities or substances; or (vi) violates any other Offercity policy. Offercity may, without prior notice, remove or disable access to any content it finds to be in violation of these Terms, or otherwise may be harmful or objectionable to Offercity, its users, third parties, or property.
2.5 Infringement
2.5.1 You agree that you will not use our Services in any manner that infringes the rights of any third party. If you are a copyright holder and believe your work has been used in our Services in a way that constitutes copyright infringement, please send a notice of infringement under the Digital Millennium Copyright Act ("DMCA") to:
Offercity, c/o Legal Team
Address : 7065 Indiana Ave #320, Riverside, CA 92506
Phone : 1-844-417-1580
Email : [email protected]
2.5.2 You are solely responsible for all content that you make available on or through the Website. Accordingly, you represent and warrant that: (i) you either are the sole and exclusive owner of all content that you make available on or through the Website or you have all rights, licenses, consents and releases that are necessary to grant to Offercity the rights in and to such content, as contemplated under these Terms; and (ii) neither the content nor your posting, uploading, publication, submission or transmittal of the content or Offercity's use of the content (or any portion thereof) will infringe, misappropriate or violate a third party's patent, copyright, trademark, trade secret, moral rights or other proprietary or intellectual property rights, or rights of publicity or privacy, or result in the violation of any applicable law or regulation.
2.6 Other Restrictions
You agree that you will not use our Services to: (a) impersonate any person or entity or misrepresent your affiliation with any person or entity; (b) engage in spamming, flooding, harvesting of email addresses or other personal information, spidering, screen scraping, database scraping, or any other activity with the purpose of obtaining lists of users or any other information, including specifically, property listings available through our Services; (c) attempt to decipher, decompile, disassemble or reverse engineer any of the computer code comprising or in any way making up a part of our Services; (d) violate any applicable local, state, national or international law; (e) send chain letters or pyramid schemes via our Services; or (f) attempt to gain unauthorized access to other computer systems through our Services.
You agree that you will not use our Services in any manner that could damage, disable, overburden, or impair our Services or interfere with any other party's use and enjoyment of our Services.
2.7 Submissions
If you submit to us or post through our Services any property listing, testimonial, comment, review, suggestion, or any work of authorship (collectively, a "submission") including, without limitation, submissions about any of our products or services, such submission will not be confidential or secret, and may be used by us in any manner. Please do not submit or send any submission to us that you consider contains confidential or proprietary information. No submission sent to us will be considered or treated as confidential information. We do not pre-screen submissions and we will have no obligation to read any particular submission submitted or sent to us.
By submitting or sending a submission to us, you: (a) represent and warrant that the submission is original to you, that no other party has any rights thereto, and that any moral rights in such submission have been waived, and (b) grant us a royalty-free, unrestricted, worldwide, perpetual, irrevocable, non-exclusive and fully transferable, assignable and sublicensable right and license to use, reproduce, publish, distribute, display, translate, summarize, modify and adapt such submission (in whole or part) and/or to incorporate it in other works in any form, media, or technology now known or later developed, in our sole discretion, with or without your name.
2.8 Mobile ID and Identity Verification Data
When you use your mobile device to electronically unlock our properties, you authorize your wireless carrier to disclose information about your wireless carrier account, such as subscriber status, payment method and device details, if available (the "Mobile ID Data"). In addition, when you access the Services through a mobile device to electronically unlock our properties, you may be prompted to share your U.S. driver's license or state-issued ID data. By sharing such information, you authorize our third-party identity verification service provider to collect the data displayed on and/or encoded in the barcode of your ID in accordance with its privacy policy, and you authorize us to receive such information (collectively, the "Verification Information") from such service provider. As discussed in our Privacy Policy, we only use the Mobile ID Data and Verification Information for lawful purposes, including identity verification, security and fraud avoidance.
3. Disclaimers
3.1 No Warranty
To the fullest extent permitted by law, our services, our content, or other content available through our services are provided "as is" and "as available," with all faults and without warranty of any kind. Offercity, on behalf of itself, its affiliates, and the providers, disclaims all warranties of any kind, whether express or implied, relating to our services, our content, or other content available through our services including the implied warranties of merchantability, fitness for a particular purpose, quiet enjoyment, quality, accuracy, title and non-infringement, and any warranty arising out of course of dealing, usage or trade.
3.2 Assumption of Risk
You use our services, our content, or other content available through our services, at your own discretion and risk. You assume all risk for any damage that may result from your use of our services, our content, or other content available through our services. You are solely responsible for any damage to your property (including any computer system or mobile device used in connection with our services), or the loss of data that may result from the use of our services, our content, or other content available through our services.
Additionally, you visit Offercity's real property and surrounding premises (collectively, the "premises") at your own discretion and risk. You assume all risk for any property damage or loss, or bodily, mental, or personal injury, including death, relating to or arising from visiting the premises.
3.3 Not a Legal or Professional Advisor
You acknowledge and agree that Offercity is not engaged in rendering legal, tax or other professional services. If legal, tax or other professional assistance is required, including but not limited to the review of agreements and forms made available to you through our Services, the services of a competent professional should be sought.
4. Limitation of Liability
In no event shall Offercity be held liable for any damages, including without limitation direct or indirect, special, incidental, or consequential damages, losses or expenses arising in connection with your use of our Services or our Content or in connection with any failure of performance, error, omission, interruption, defect, delay in operation or transmission, computer virus or line or system failure in any way related to our Services or our Content, including but not limited to the inaccuracy of any reports, tools, analyses, agreements, or forms available through our Services or our Content.
You agree that neither Offercity, its affiliates, nor any of their respective employees, or agents involved in the creation, production and distribution of our Services or our Content, is liable to any person or entity whatsoever for any loss, damage (whether actual, consequential, punitive or otherwise), injury, claim, liability or other cause of any kind or character whatsoever based upon or resulting from the use or attempted use of our Services or our Content, including but not limited to any claim or damage arising from failure of performance, error, omission, interruption, deletion, defect, delay in operation, computer virus, theft, destruction, unauthorized access to or alteration of personal records, or the reliance upon or use of data, information, opinions or other materials accessed through our services. Additionally, you agree that Offercity is not liable or responsible for any defamatory, offensive or illegal conduct of third parties.
NOTWITHSTANDING ANY PROVISION TO THE CONTRARY, NOTHING IN THIS AGREEMENT SHALL AFFECT WARRANTIES OR LEGAL RIGHTS, INCLUDING BUT NOT LIMITED TO RIGHTS TO DAMAGES, WHICH ARE INCAPABLE OF EXCLUSION OR RESTRICTION UNDER APPLICABLE LAW.
5. Indemnification
You agree to indemnify, defend, and hold harmless Offercity, its officers, directors, employees, affiliates, agents, and licensors from and against all losses, expenses, damages and costs, including reasonable attorneys' fees, arising out of or in any way related to (i) any violation or alleged violation by you of the terms and conditions of this Agreement or any applicable law; (ii) your access, use, or misuse of our Services or our Content; and/or (iii) any infringement by you of the copyright or intellectual property rights of any third party. You must not settle any such claim or matter without the prior written consent of Offercity. We reserve the right, at our own expense, to assume the exclusive defense and control of any claim subject to indemnification by you, and you further agree that you will cooperate fully in the defense of any such claims.
6. Dispute Resolution
6.1 ARBITRATION. YOU AND OFFERCITY MUTUALLY AGREE THAT ANY DISPUTE, CLAIM OR CONTROVERSY ARISING OUT OF OR RELATING TO THESE TERMS OR THE BREACH, TERMINATION, ENFORCEMENT OR INTERPRETATION THEREOF, OR TO THE USE OF THE WEBSITE, ANY OFFERCITY SERVICE OR THE COLLECTIVE CONTENT WILL BE SETTLED BY BINDING ARBITRATION. IF THERE IS A DISPUTE ABOUT WHETHER THIS ARBITRATION AGREEMENT CAN BE ENFORCED OR APPLIES TO OUR DISPUTE, YOU AND OFFERCITY AGREE THAT THE ARBITRATOR WILL DECIDE THAT ISSUE.
6.2 JURY TRIAL WAIVER. YOU AND OFFERCITY ACKNOWLEDGE AND AGREE THAT WE ARE EACH WAIVING THE RIGHT TO A TRIAL BY JURY AS TO ALL ARBITRABLE DISPUTES.
6.3 NO CLASS ACTIONS. YOU AND OFFERCITY ACKNOWLEDGE AND AGREE THAT WE ARE EACH WAIVING THE RIGHT TO PARTICIPATE AS A PLAINTIFF OR CLASS USER IN ANY PURPORTED CLASS ACTION LAWSUIT, CLASS-WIDE ARBITRATION, PRIVATE ATTORNEY-GENERAL ACTION, OR ANY OTHER REPRESENTATIVE PROCEEDING AS TO ALL DISPUTES. FURTHER, UNLESS YOU AND OFFERCITY BOTH OTHERWISE AGREE IN WRITING, THE ARBITRATOR MAY NOT CONSOLIDATE MORE THAN ONE PARTY'S CLAIMS AND MAY NOT OTHERWISE PRESIDE OVER ANY FORM OF ANY CLASS OR REPRESENTATIVE PROCEEDING. IF THIS PARAGRAPH IS HELD UNENFORCEABLE WITH RESPECT TO ANY DISPUTE, THEN THE ENTIRETY OF THE ARBITRATION AGREEMENT WILL BE DEEMED VOID WITH RESPECT TO SUCH DISPUTE.
6.4 Pre-Arbitration Dispute Resolution and Notification. Prior to initiating an arbitration, you and Offercity each agree to notify the other party of the dispute and attempt to negotiate an informal resolution to it first. We will contact you at the email address you have provided to us; you can contact our customer service team by emailing us at the contact addresses provided on the Website. If after a good faith effort to negotiate one of us feels the dispute has not and cannot be resolved informally, the party intending to pursue arbitration agrees to notify the other party via email prior to initiating the arbitration. In order to initiate arbitration, a claim must be filed with the American Arbitration Association ("AAA") and the written Demand for Arbitration (available at www.adr.org) provided to the other party, as specified in the AAA Rules.
6.5 Arbitration Rules and Governing Law. This Arbitration Agreement evidences a transaction in interstate commerce and thus the Federal Arbitration Act governs the interpretation and enforcement of this provision. The arbitration will be administered by AAA in accordance with the Consumer Arbitration Rules (the "AAA Rules") then in effect, except as modified here. The AAA Rules are available at www.adr.org or by calling the AAA at 1–800–778–7879.
6.6 Modification to AAA Rules – Arbitration Hearing/Location. Offercity agrees that any required arbitration hearing may be conducted, at your option, (a) in the county where you reside; (b) in Los Angeles County; (c) in any other location to which you and Offercity both agree; (d) via phone or video conference; or (e) for any claim or counterclaim under $25,000, by solely the submission of documents to the arbitrator.
6.7 Arbitrator's Decision. The arbitrator's decision will include the essential findings and conclusions upon which the arbitrator based the award. Judgment on the arbitration award may be entered in any court with proper jurisdiction. The arbitrator may award declaratory or injunctive relief only on an individual basis and only to the extent necessary to provide relief warranted by the claimant's individual claim.
6.8 Exceptions to Arbitration Agreement. You and Offercity each agree that the following claims are exceptions to the Arbitration Agreement and will be brought in a judicial proceeding in a court of competent jurisdiction: (i) Any claim related to actual or threatened infringement, misappropriation or violation of a party's copyrights, trademarks, trade secrets, patents, or other intellectual property rights; (ii) Any claim seeking emergency injunctive relief based on exigent circumstances (e.g., imminent danger or commission of a crime, hacking, cyber-attack).
6.9 Severability. Except as provided in Section 6.3, in the event that any portion of this Arbitration Agreement is deemed illegal or unenforceable, such provision shall be severed and the remainder of the Arbitration Agreement shall be given full force and effect.
6.10 Survival. Except as provided in Section 6.3, this Section 6 will survive any termination of these Terms and will continue to apply even if you stop using the Website or terminate your Offercity account.
7. Governing Law
This Agreement will be governed by the laws of the state of California, without regard to its provisions relating to conflict of laws.
8. Enforceability
Our failure to enforce any of our rights or to act with respect to a breach by you or others of this Agreement does not constitute a waiver of any rights and will not limit our rights with respect to that breach or any subsequent breaches. No waiver by Offercity of any of the provisions in this Agreement will be of any force or effect unless made in writing and signed by a duly authorized officer of Offercity.
If any provision of this Agreement shall be unlawful, void or for any reason unenforceable, then that provision shall be deemed severable from this Agreement and shall not affect the validity and enforceability of any remaining provisions.
We may assign this Agreement, or certain of our rights or obligations under this Agreement, to any party at any time without notice to you. You may not assign your rights or obligations under this Agreement, by operation of law or otherwise, without the prior written consent of Offercity.
9. Consent to be Contacted; Notices
If you provide, or have provided, a telephone number to us, you expressly agree that we may contact you at that number to provide you with informational and service messages, including via text message and/or by using automated telephone technology. Standard message and data rates may apply. You can opt-out of text messages by replying "STOP" to the sender. You represent and warrant that you are the authorized subscriber for the telephone number(s) you have provided. Please be aware that we may record or monitor telephone calls for quality assurance.
If you provide, or have provided, an email or mail address to us, you agree that we may provide notices to you through such means. Unless otherwise stated in the notices, the notices will become effective immediately.
10. No Agency
You agree and acknowledge that Offercity is acting on its own behalf and is not acting as your agent or broker in connection with the sale or purchase of a property, or in the brokering or arranging of any mortgage loan to you to facilitate the acquisition of a property. Offercity does not have and will not be deemed to have any fiduciary relationship with or fiduciary obligations to you because of the transactions described herein. You agree and acknowledge that you have not relied on any advice from Offercity (whether legal or professional) and have sought your own legal and professional advice before agreeing to these Terms.
11. Modification of These Terms
Offercity reserves the right to modify these terms at any time in accordance with this provision. If we make changes to these terms, we will post the revised terms on the Website. If you disagree with the revised Terms, you may terminate this Agreement with immediate effect by terminating your account. Your continued access to or use of the Website will constitute acceptance of the revised Terms.
This Agreement was last modified on August 31, 2021.
ANY RIGHTS NOT EXPRESSLY GRANTED HEREIN ARE RESERVED BY OFFERCITY.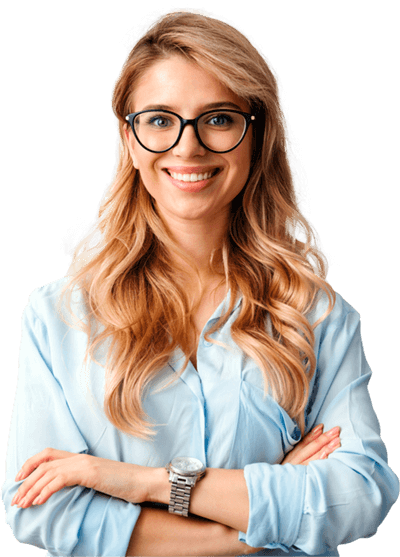 Request cash offers from real investors in your market. No staging, no fees and no showings required!